Here comes a review of my metal year 2014, including my favourite studio records, live albums and compilations. There will also be a short look back at the best concerts and festivals I have assisted over the past year. Finally, I will talk about my anticipations for the metal year 2015.

2014 was a great year for metal music in my opinion. I have kept updated a list with all genre releases I have listened to over the year. Without any further ado, here are my twelve favourite new studio records of the year 2014 and a couple of honorable mentions that almost made it into my top releases of the year.
12. Axel Rudi Pell – Into The Storm
The veteran band from Germany delivers once again a passionate mixture of gracious nostalgia and fresh power on this early highlight of the year. Especially the crystal clear vocals by Johnny Gioeli send shivers down my spine. Axel Rudi Pell's guitar work finds the right balance between simply efficient hard rock and heavy metal riffs and glorious melodies for heavy and power metal fans. Ferdy Dörnberg's keyboards add not only an epic but even a technically stunning progressive side to the sound. Any sucker for traditional heavy and power metal should give this release a chance. My three stars of the release are: Tower Of Lies, Into The Storm, Touching Heaven.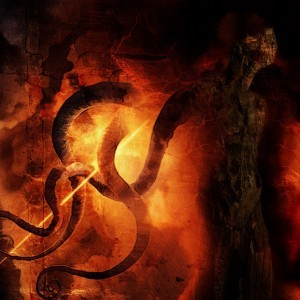 11. Back To R'Lyeh – The Awakening / Last Flight Of The Primordial
The debut of this Spanish avant-garde progressive metal quintet requests some patience and isn't the kind of music one could listen to each day. The record is based on Lovecraftian literature, the music has a technically challenging approach and the album is atmospherically bleak. The rest is a fascinating potpourri of different genres that recall completely opposite bands from Voivod, Opeth and Mastodon to System Of A Down, Red Hot Chili Peppers and Carlos Santana. This is my weirdest and maybe most interesting discovery of the year. Back To R'Lyeh has tons of potential and should get more attention in progressive metal circles. My three stars of the record are: Basil Abscond, Ghosts & Vengeance, Nuclear Warhead.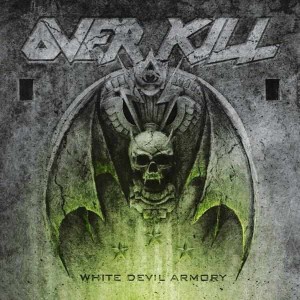 10. Over Kill – White Devil Armory
The American thrash metal legends from the East Coast continues its stunning streak of high quality records. White Devil Army convinces with pitiless thrash metal wrecking balls, menacing groove metal vibes, mean punk anthems and a superb hard rock cover of Nazareth's "Miss Misery" with guest vocals provided by Accept's Matk Tornillo. My three stars of the album are: The Fight Song, In The Name, Armorist.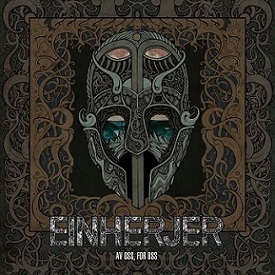 9. Einherjer – Av Oss, For Oss
The Norwegian trio offers by far the best viking metal record of the year by delivering a short and consistent record that mixes black, doom and folk metal in an atmospheric, emotional and constantly epic way. My three stars of this record are: Av Oss, For Oss, Nidstong, Nord Og Ner.
8. In Flames – Siren Charms
The Swedish melodic death metal quintet continues to frustrate fans from the early days by coherently following the path of the previous five records. Younger audiences can probably make more sense of the band's fascination for alternative metal and indie rock. In Flames keeps experimenting with electronic soundscapes, emotional ballads and concisely short song writing but also focuses on its talent for New Wave Of British Heavy Metal twin guitar melodies, a passionate mixture of melodic and harsh vocals and tons of catchy choruses filled with emotional lyrics about inner struggles. My three stars of this output are: Rusted Nail, Monsters In The Ballroom, Filtered Truth.
7. Epica – The Quantum Enigma
The Dutch sixtet delivers its best studio record to date with "The Quantum Enigma". Cinematic orchestral passages and enchanting Asian folk sounds meet a brutal rhythm section, gripping riffs and two completely different emotional vocalists who harmonize incredibly well by contrasting themselves at the same time. This powerful mixture of symphonic, power and death metal hasn't one single bad song in seventy epic minutes. My three stars of this release are: The Essence Of Silence, Omen (The Ghoulish Malady), The Fifth Guardian.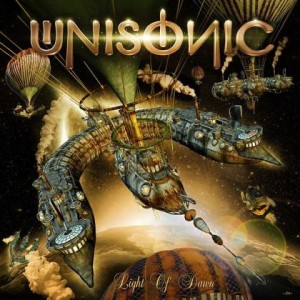 6. Unisonic – Light Of Dawn
The German all-star band delivers an honest and positive record that should conquer the hearts of heavy and power metal fans alike. The band fusions uplifting lyrics with depth, technically convincing instrumental parts and unforgettably catchy choruses in a mixture of charming nostalgia and fresh new energy. The band has found its Fountain of Youth and the different members have put out the very best release of the last fifteen years including all their main bands and side projects. My three stars of this record are: Night Of The Long Knives, Blood, Exceptional.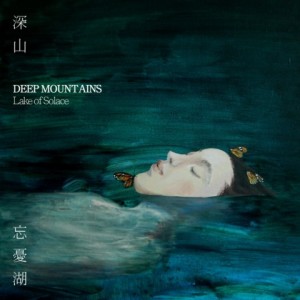 5. Deep Mountains – Lake Of Solace
Last year, the collaborative project "East And West" between Chengdu-based multi-instrumentalist Kasasis, the mastermind behind one-man project Darkness over Depth, and his Chinese label colleague Zwrust, the mastermind behind the one-man project of the same name, managed to make it into my top list of the year. In 2014, the profound neofolk project Deep Mountains from Tai'an makes my list with a similar effort that unites haunting bleak black metal and appeasing nature-bound folk melodies. My three stars of this release are: Ballad Of River Nai, Detachment, Sin.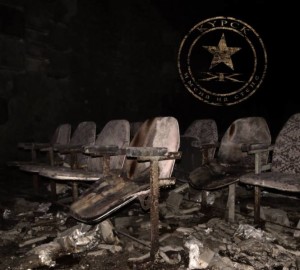 4. Kypck – Имена на стене
The Finnish quintet with a authentic weakness for Russian history and language delivers a highly atmospheric, emotional and philosophical doom metal pearl. My three stars of this album are: Deti Birkenau, Prorok, Voskresenie.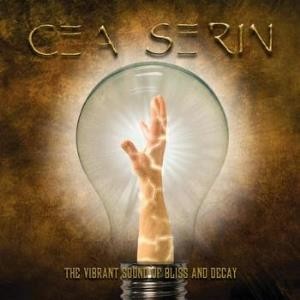 3. Cea Serin – The Vibrant Sound Of Bliss And Decay
The American band delivers a highly diversified progressive metal masterpiece which varies from calm and enchanting short ballads to technically stunning, intellectually challenging and atmospherically unpredictable epics. My three stars of this output are: The Illumination Mask, The Victim Cult, Ice.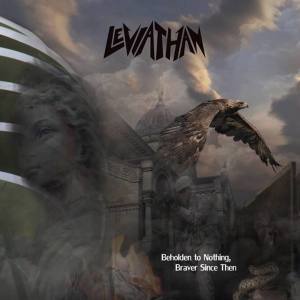 2. Leviathan – Beholden To Nothing, Braver Since Then
Leviathan is another veteran progressive metal band from the United States of America that delivers an impressive mixture of progressive rock and power metal. Their output is even more impressive as this creative conceptual record is constantly gripping and never gets redundant despite a running time of over seventy-six unforgettable minutes. My three stars of this album are: Beholden To Nothing, Braver Since Then, If The Devil Doesn't Exist…, Intrinsic Contentment.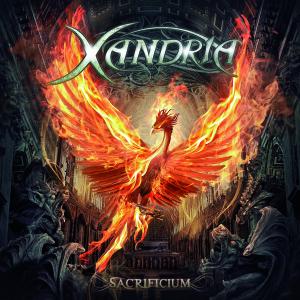 1. Xandria – Sacrificium
My favourite record of the year 2014 comes from the German symphonic metal band Xandria who sounds more ambitious, mature and versatile than ever with new Dutch singer Dianne van Giersbergen. Highlight after highlight hits hard on the bombastically surprising "Sacrificium" which includes thirteen excellent symphonies. This masterpiece sounds epic, powerful and progressive and is easily the best genre album of the decade. My three stars of this record are: Sacrificium, The Undiscovered Land, Temple Of Hate.
Honorable mentions:
13. Edguy – Space Police – Defenders Of The Crown (Germany) // 14. Subway To Sally – Mitgift: Mördergeschichten (Germany) // 15. Allen / Lande – The Great Divide (Norway, United States of America, Finland) // 16. Lord Symphony – The Lord's Wisdom (Indonesia) // 17. Nanowar Of Steel – A Knight At The Opera (Italy) // 18. Exmortus – Slave To The Sword (United States of America) // 19. Alestorm – Sunset On The Golden Age (United Kingdom) // 20. Eintritt – Tempel Der Meere (Poland) // 21. Sparta – Welcome To Hell (United Kingdom) // 22. Vital Science – Imagination On The Subject Of Infinity (Estonia, Latvia) // 23. Tengger Cavalry – Ancient Call (China) // 24. Babymetal – Babymetal (Japan) // 25. HammerFall – r(E)volution (Sweden)
Best concerts and festivals of the year:
1. Black Sabbath, Reignwolf (Canadian Tire Centre, Ottawa, Ontario, Canada)
2. Blaze Bayley, Shock, Joe Thrasher & Rusted (Mavericks, Ottawa, Ontario, Canada)
3. Sonata Arctica, Delain & Xandria (Mavericks, Ottawa, Ontario, Canada)
4. Over Kill, Prong & A Darker Day (Mavericks, Ottawa, Ontario, Ottawa)
5. Dark Tranquillity, Omnium Gatherum, Exmortus & Sawed-Off Shogun (Mavericks, Ottawa, Ontario, Ottawa)
6. Dream Theater (Bell Centre, Montreal, Quebec, Canada)
7. Yes (National Arts Centre (Southam Hall), Ottawa, Ontario, Canada)
8. B.A.R.F., Insurrection, My Shadow & …From the Deep (Le Petit Chicago, Gatineau, Quebec, Canada)
9. Death Angel, Tyr, & Signs Of Chaos (Mavericks, Ottawa, Ontario, Canada)
10. Ensiferum, Crematory, Delain, Lost Area, Sündenklang, Cain & Eisenherz @ Castle Rock XV (Mülheim an der Ruhr, North Rhine-Westphalia, Germany)
11. Grim Skunk & Greta Knights (Le Petit Chicago, Gatineau, Quebec, Canada)
12. Eisbrecher, Apoptygma Berzerk, Corde Oblique, Persephone @ Amphi Festival X (Cologne, North Rhine-Westphalia, Germany)
Best compilation of the year:
King Diamond – Dreams Of Horror
Best live CD/DVD of the year:
Anthrax – Chile On Hell
Most anticipated releases for 2014:
Acrassicauda – Gilgamesh (Iraq) / Coppelius – Hertzmaschine (Germany) / Eisbrecher – Schock (Germany) / Ensiferum – One Man Army (Finland) / Haggard – Grimm (Germany) / In Legend – Stones At Goliath (Germany) / Jorn Lande & Trond Holter – Dracula – Swing Of Death (Norway) / Jupiter – The History Of Genesis (Japan) / Luca Turilli's Rhapsody – Prometheus, Symphonia Ignis Divinus (Italy) / Melechech – Enki (Israel) / Moonspell – Extinct (Portugal) / Nightwish – Endless Forms Most Beautiful (Finland) / Orden Ogan – Ravenhead (Germany) / Scorpions – Return To Forever (Germany) / Tanzwut – Freitag Der 13. (Germany) / Waltari – You Are (Finland) / and many more…
For further reviews and lists of the year 2014, please visit my personal blog: http://kluseba.eklablog.com/